Properties > General > Customize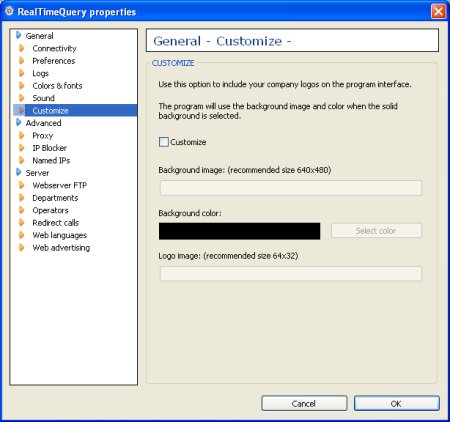 Customizable operator interface. You can include your company logo and an image on the background.

Customize
Check this box to use this feature.

Background image
Select an image from your disk to be used as background.

Background color
Select the color for the background.

Logo image
Select an image of your company logo.