Working Area > Receiving a Call
If you receive a call while working on another program a popup window like this will appear on the right-botton corner of the screen: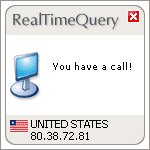 You have a call!!
Click on the window to open RealTimeQuery and answer the call, the program shows a window like this.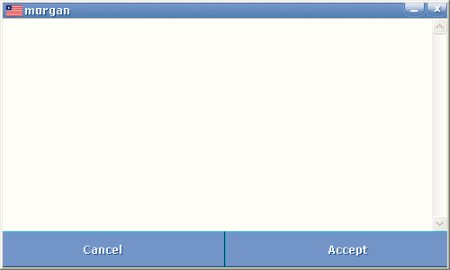 Cancel
Click the 'Cancel' button to reject the call, the caller will receive an apologize message

Accept
Click the 'Accept' button to start chating with the caller.