Properties > Webserver FTP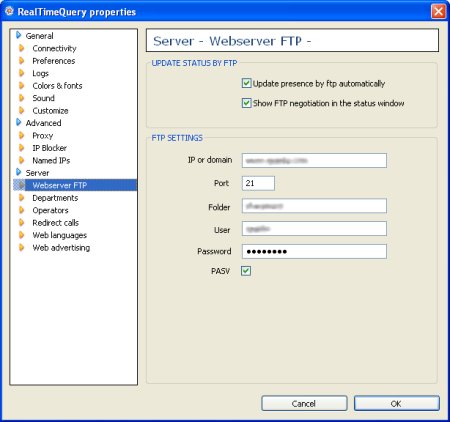 The FTP dialog contains data about the FTP server used to update your WWW presence:

Update presence by FTP automatically
Select this option if you wish to enable and disable your
RealTimeQuery website interface automatically when the program opens, closes or your system shutdown.

Show FTP negotiation in the status window
Use this option to show the FTP negotiation in the status window.

IP or domain
Enter the domain name of your ftp site.

Port
Port used by your FTP server.

Folder
Enter a path inside your domain or let it as blank.

User
Enter your FTP user.

Password
Enter your FTP password.

PASV
Needed by some firewall and gateway configurations.